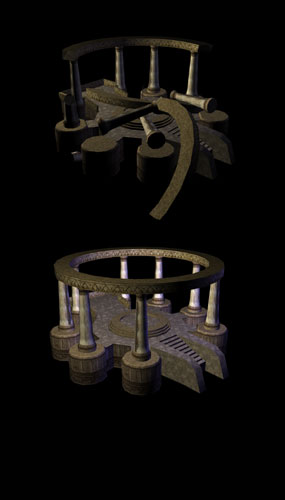 Istarians are able to own plot(s) of land and build on them. This page provides a launchpad into the general topic of construction, as well as links to specific items that can be built for both Dragons and Bipeds.
Construction Schools
Edit
Bipeds can belong to any of the five construction schools, Carpenter, Fitter, Enchanter, Mason, and/or Weaver.
Dragons can belong to the Dragon Lairshaper school.
Biped Construction Tools and Resources
Edit
For all general construction done on a biped plot a player can be required to craft 10 different Construction Units (2 for each of the biped construction schools).
Biped buildings
Edit
List of biped buildings.
Dragon Construction Unit and needed resources
Edit
All below mentioned Constuction Units require Dragon Lairshaping ability to craft and place in the to be constructed chamber. The resources mentioned are the regular Resources that are needed to produce the Unit.
Additional information:
Metal Bars refer to Bronze, Iron, Steel, Cobalt, Mithril and Adamantium as a required resource.
Precious Metal Bars refer to Bronze, Silver, Gold, Platinum, Mithril and Adamantium as a required resource.
Uncut Gems refer to an even amount of all 3 types of Gems belonging to the same Tier.
Construction Units
Edit
Low Skill Construction Units
Edit
High Skill Construction Units
Edit
Intermediate Units
Edit
The now mentioned resources are used in the High Skill Construction Units.
Only note that these units require the Dragon Crafter school in order to receive experience from creating them!
Dragon buildings
Edit
For a list of all available constructable Lair Chambers proceed to this page and Buildings.
This page will also provide a detailed list of:
Bonusses received due to chamber being player build.
Storage Capacity for all buildings that have the ability to do so.
The amount of Construction Units required to build the chamber.
Trending pages
All items (104)
Community content is available under
CC-BY-SA
unless otherwise noted.